During our Ukrainian Displaced Assistance Program's active phase, we met so many displaced Ukrainians, exhausted by the senseless fearful war. Each of them had a unique story of separation from their home; each carried an unbearable desire to survive and find peace, a new home, and even the meaning of life again. 
We are grateful to our donors and sponsors. Thanks to them we were able to help hundreds of families settle in cozy cities of British Columbia. We are thankful to every displaced Ukrainian family that trusted us and became participants of UDAP. We are always happy to receive news about positive changes in their lives. 
Bela wrote us when she was at 27 weeks of her pregnancy. She, her spouse Oksana, and their adorable twins Simona and Alex were in Berlin then. They left Kyiv as soon as they heard the sounds of rockets on February 24.
"I have had several episodes of epilepsy in the past, – Bela says – I've been in remission for many years, so I couldn't allow the recurrence of attacks, as the consequences could be disastrous. When I felt the approach of an attack, I understood that this fear was beyond my strength. In addition, the fear for my kids was the strongest. An animal instinct makes you move forward and run away from danger.

We have spent three days in our car, running away "from the grey wolves," as we explained to the children. They touched my belly, checking if I am really pregnant. By then, I was utterly swollen from a long trip, and my only dream was to wash up and go to bed."
The family reached the border, spent a couple of days in Poland, and went to Berlin, where they found a temporary shelter. Although they got a roof over their head in a safe country, memories of the war were breathing down their necks. 
"We crouched at the sharp sounds of agarbage truck and the sounds of helicopters," – Bela recalls.
Moreover, their temporary shelter is located in a Russian-speaking district of Berlin. For Ukrainians Russian language (accent) is usually a painful trigger.
Soon, woman got a message from her former colleague that she was waiting for them in Melbourne (Australia), but the family still hoped to return home.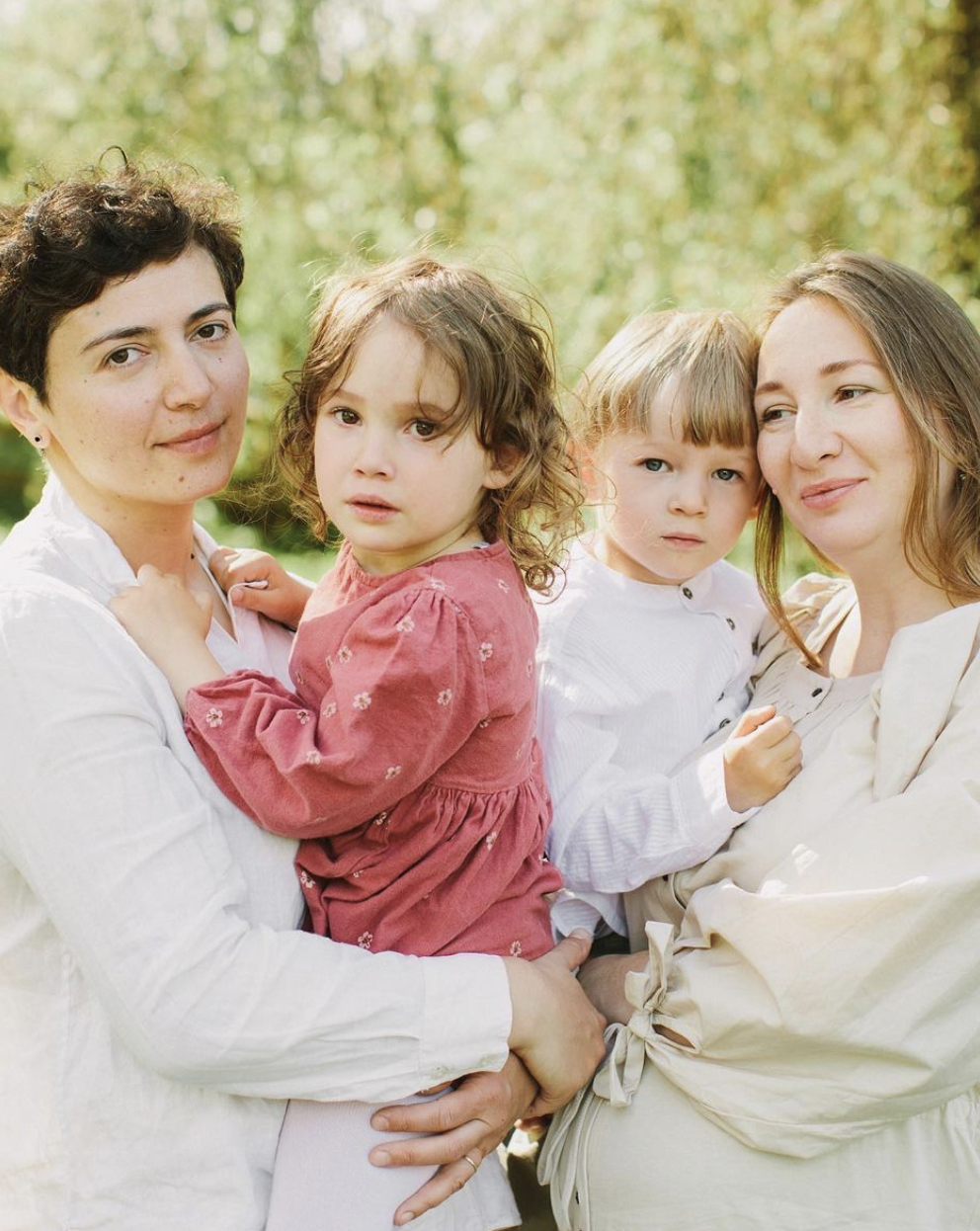 "I planned to give birth in Kyiv, and Berlin seemed like a great location – close to Kyiv, I have friends, we know this city, I know the German language. We just had to wait a bit… just a few days, one more week…

A month later, we realized that the war was dragging on and it would be difficult to return with small children and a newborn (or give birth in Kyiv). The situation was heating up because articles appeared in the media about the impending nuclear attack on Europe. Even on the playground, all the talk was only about politics. It was impossible to live in fear. I lost my appetite; some days, I cried and could not do anything else. Despite the care of our friends in Berlin (from finding a kindergarten to just hugging), it was not enough."
Consulate in Berlin denied registering Bala's future newborn baby as a citizen of Ukraine because Ukraine does not recognize same-sex marriage. So the couple decided to move on. 
"I could still fly on airplanes (most airlines restrict travel in late pregnancy). We counted the days. My colleague's invitation to Melbourne was still relevant. By the way, my spouse is a citizen of Ukraine. She was granted her Australian visa very quickly. There was no answer for me though. I guess the reason was my citizenship: it is Russian. I got it when my mother ran away in 1994 from the war in Georgia to Russia, where her brother lived. I spent ten years of my life in Tbilisi (Georgia), 11 years in Russia, and 16 years in my beloved Kyiv. I consider Kyiv my hometown, where my children were born, where I built my career and successful business, met Oksana, and started our family."
Bela had been waiting for an Australian visa for two months. During this time, the couple also got a Canadian visa, which they applied for as a backup plan. Just then, they asked our organization for help.
"From the moment we decided to go to Canada, everything went very quickly. We found friends of our friends in Vancouver who offered help. They found hosts for us, completely holy people. Then we reached Maple Hope Foundation. Svitlana Kominko (CEO MHF) connected us with Roman, who helped us with tickets to Canada. The journey to Canada was easy for us and took only one week. Svitlana helped us to furnish our rented apartment, found kind people who paid for the first month of childcare for our twins. We adore Canada for its people, open mind, and sense of security that is starting to come back to us (if you don't read the news about Ukraine), and of course, focus on the future."
Bela gave birth to her daughter in Vancouver on August 1.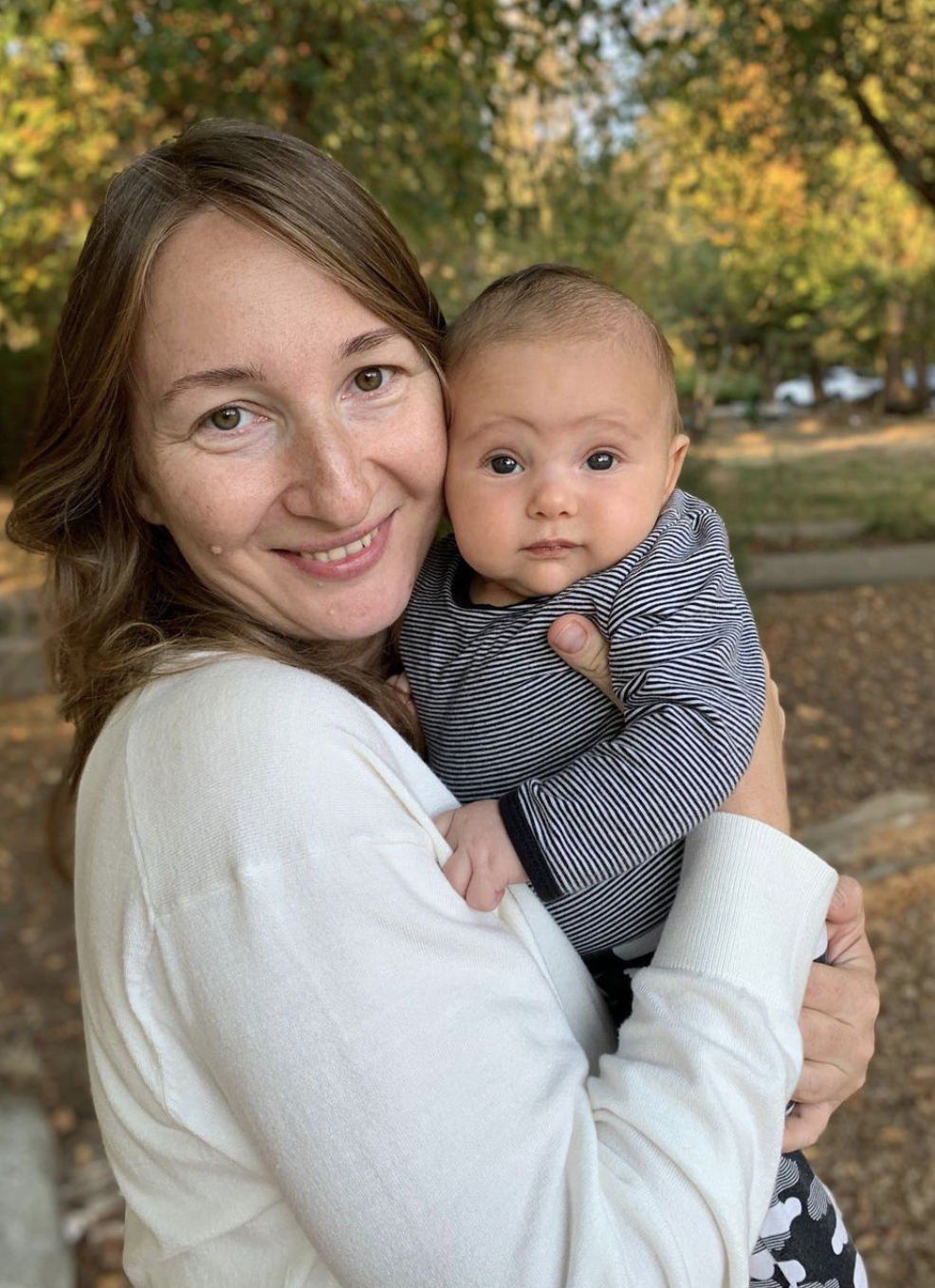 "Our daughter, Nika (like a goddess of Victory) Stephanie (in honor of our host), became a citizen of Canada by birth. We are glad our girl was born in Canada and avoided my Russian citizenship. But, unfortunately, the Consulate of Ukraine in Vancouver rejected our request for Ukrainian citizenship for Nika again."
Bela is saddened by this decision and believes that recognizing same-sex marriages in Ukraine is an important manifestation of tolerance and Ukraine's approach to the civilized democratic world.
We hope that same-sex marriage will be legalised in the future, so people will be able to take care of each other.