June 14, 2014
Maidan youth in Vancouver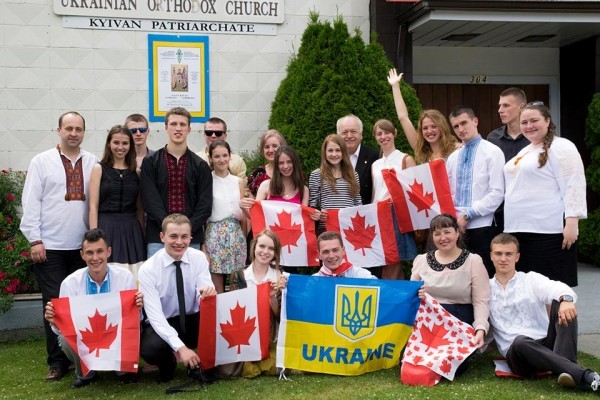 MY.2014 was the starting project of Maple Hope Foundation in response to the tragic events during the Revolution of Dignity in Kyiv in winter 2013-14.
Over hundred protesters were killed, huge number injured and missing. The new Ukrainian government, Ukrainian community and Ukrainians all over the world took their part in assisting the families of Heroes. For the period of nearly two month, during July and August, 14 young Ukrainians accompanied by volunteer were welcomed in Vancouver to take a part of MY.2014 Cultural Educational Tour.
They studied English at Canadian College of English Language and had master classes in Leadership, Team-building, and Cross-Cultural Communication.
We would like to express our sincere gratitude to our sponsors and donors. Thanks to your generous support, program participants improves their English, learned about Canadian culture, and simply had unforgettable summer in Vancouver with new friends. We won't be able to make it happen without your trust and support!
General sponsor
Canadian College of English Language – Vancouver, Canada
Sponsors
International Organisation of Ukrainian Communities Fourth Wave -Toronto, Canada
Ukrainian America Association of Washington State – Seattle, USA
Ukrainian Community Society of Ivan Franko – Richmond, Canada
Ukrainian Studies Foundation of British Columbia – Vancouver, Canada
Ukrainian Credit Union Limited -Toronto, Canada
Ukrainian Women`s Association of Canada, Lesya Ukrayinka Branch-Vancouver, Canada
Rotary Club of Burnaby – Burnaby, Canada
Ukrainians of London, UK
Nova Ukraine – San Francisco, USA
Ukrainian Catholic Eparchy of New Westminster – New Westminster, BC
Sts.Peter and Paul Ukrainian Autocephalous Orthodox Church of Kyivan Patriarchate, New Westminster, BC
Clements Financial Incorporated & FS Financial Strategies – Vancouver, Canada
Flights: Solaway Travel – Vancouver, Canada
Generous Individual Donors
All Homestay Families
Informational Sponsors: Ukrainian Vancouver and RAZOM Media Group