March 29, 2022
Another rally in downtown Vancouver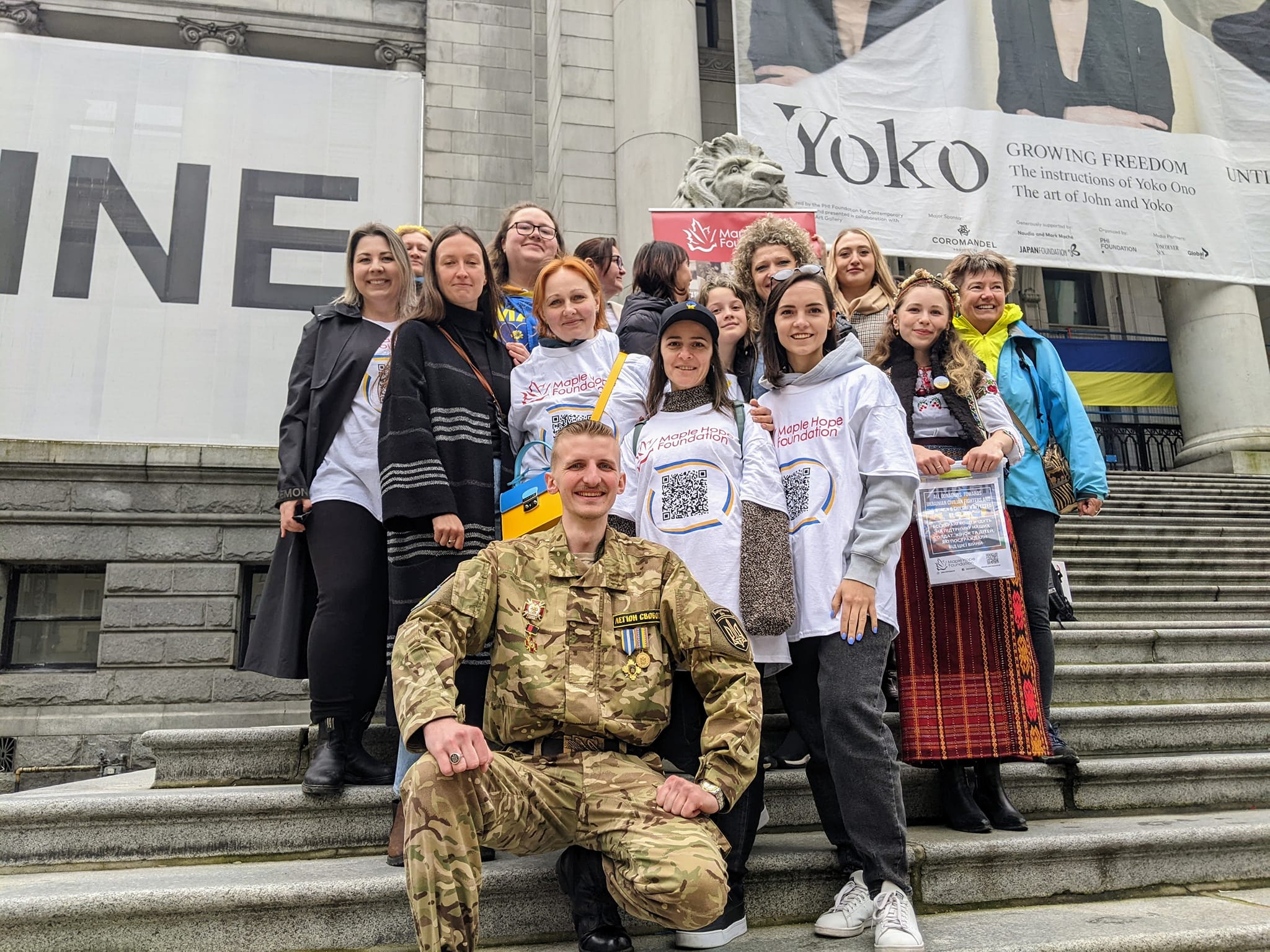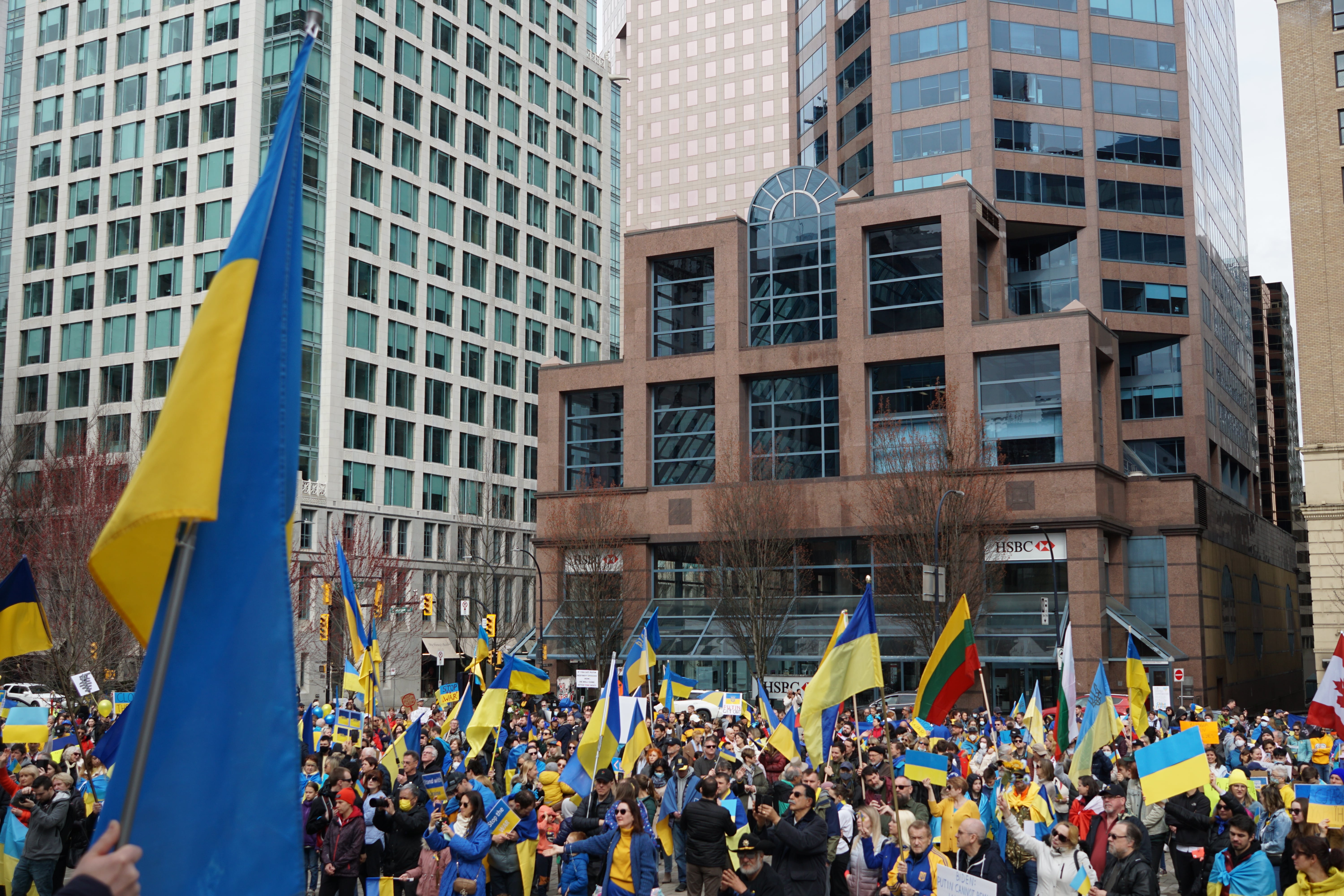 Another rally in support of Ukraine took place in front of Vancouver Art Gallery on March 28.
Our team of Maple Hope volunteers was fundraising at the event selling Ukrainian themed merchandise produced also by local volunteers.
Together we raised over $2000 to support our ongoing projects to help Ukraine.