Amidst the ongoing war, persistent disruptions in the supply chain have led to a surging demand for nonperishable foods. In our commitment to addressing this pressing need, we actively forge new partnerships and explore innovative approaches to provide aid. Collaborating with the House of Veterans and dedicated volunteer Max Chernykh, we successfully procured and delivered more than 2,000 cans of meat to the frontline.
Our collaboration with the German Food Bridge played a pivotal role in this effort. By purchasing these canned products at the cost of production from a local producer, we ensured a cost-effective and impactful contribution. The German Food Bridge, an integral part of the German Ministry of Food and Agriculture's bilateral project, "Agritrade Ukraine," is dedicated to swiftly delivering urgently-needed food to Ukraine. This initiative aims to alleviate the humanitarian crisis caused by the ongoing war, coordinating official requests from Ukraine and channeling donations and initiatives from German food industry companies.
In another noteworthy initiative, we financed a bakery in Ternopil with over 2400 pounds of ingredients in March 2022. This bakery, run by volunteers who were not experienced in commercial baking, produced bread and cookies for the territorial defense battalion in Kyiv. Working in collaboration with the volunteer organization "ВО Kharkiv" and Ruslan Alikperov, we extended assistance to provide food and water to Ukrainian children and the elderly in the Kharkiv region.
With our sponsorship, the culinary team Bud De Druzhe, comprised of professional chefs, journeyed to the city of Bakhmut, currently a focal point on the frontline. There, they prepared and served freshly made 3-course meals to 250 wounded soldiers, contributing to the well-being and morale of those bravely defending the region.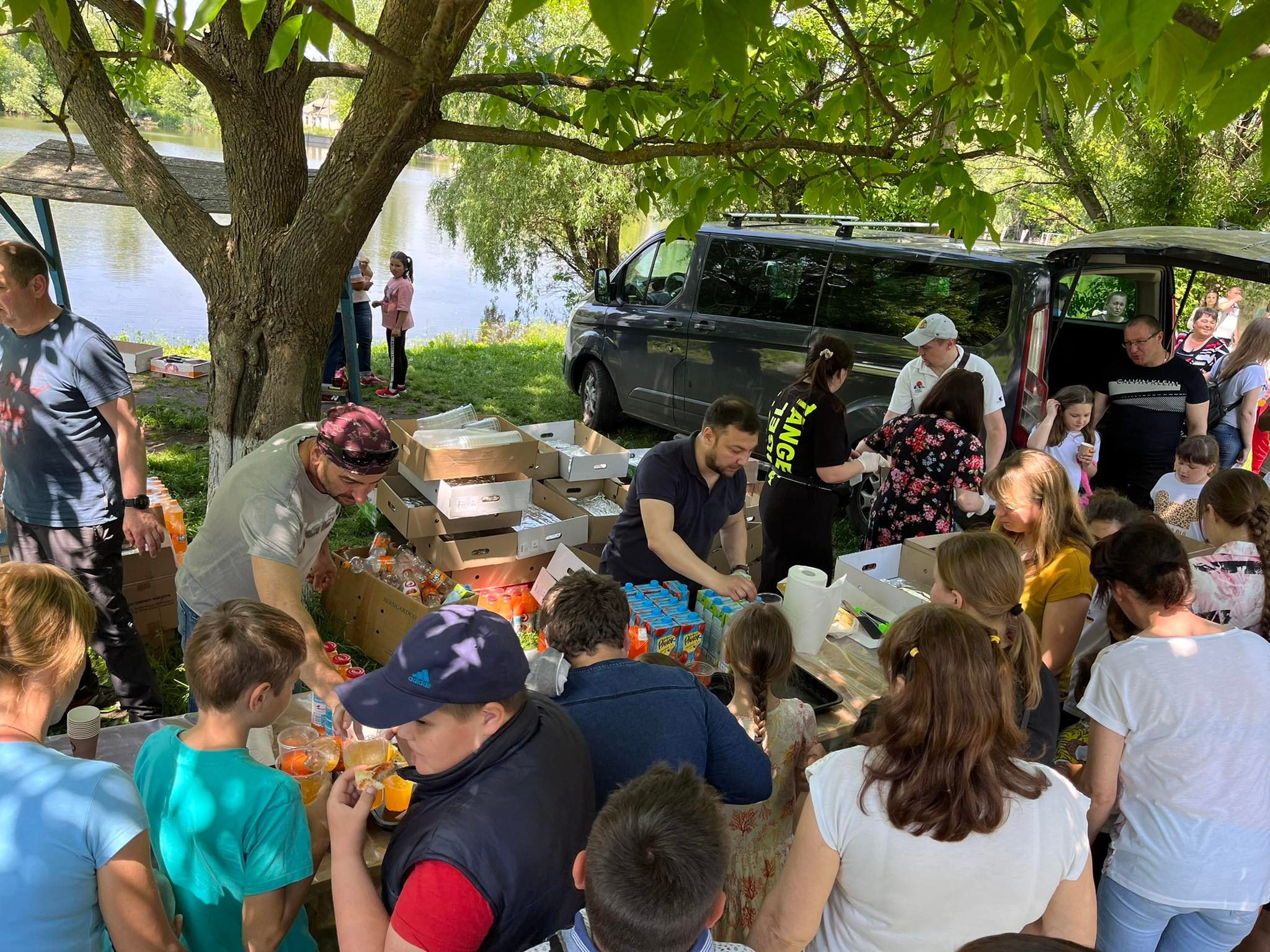 With our sponsorship, a team of professional chefs, Bud De Druzhe, also travelled to the city of Bakhmut, currently the hottest spot on the frontline, and fed 250 wounded soldiers with freshly made 3-course meals.